Whether you're traveling for work or pleasure, it's important that you have your trip planned well. Hence, there aren't any inconveniences or mishaps which end up ruining the experience for you. One of the many details which you need to take into account when planning your trip is looking at airport taxi options, especially if you're using an airport as busy as Melbourne Airport. Being the second busiest airport in Australia, there is a very heavy flow of traffic to and from the airport. Tens of thousands of people use the Melbourne Airport every day, and most of them use taxis to find their way into the city, or another airport if they have transfer flights. So, to make sure that you don't encounter any problems, it's probably a good idea to pre-book airport taxis. This will save you time and money since getting airport taxis on the spot is quite unreliable and can also be very expensive. So, what do you do then? Well, there are certain tips which you can follow to pre-book the best airport taxi service available.
Research on the available options
The first thing you must do is look at all the options available to you. There are various airport taxi agencies out there. Some specialize in Melbourne Airport taxi transfer to other nearby airports while others may be better equipped with dropping you off at certain drop points. There are also many luxury taxi services available for both services like CabinMinutes. It's best to do your research thoroughly before making a decision.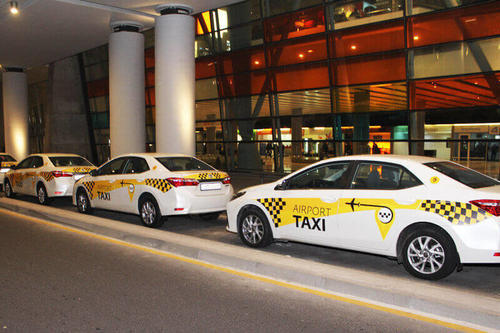 Compare Your Options
Once you've decided on an airport taxi service, then it's best to look at the various options they have. For example, CabinMinutes provides you with the option to choose between different vehicles depending on your budget and party size. For a group of people, you might want to check for mini-vans and the various prices associated with different vehicles. It all depends on what you like and your budget.
Check Reviews
Once you've made up your mind, then it's best to check customer feedback. After all, you don't want to hire a pre bookairport taxiservice, which is unreliable. So, after you've decided which taxi service you're going to use, look up customer reviews on websites like Trip Advisor. Some taxi services, like CabinMinutes, even have reviews on their websites as a reassurance to prospective customers that their service is well worth the cost.